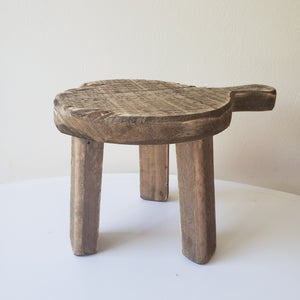 This lovely wood pedestal can add rustic charm and a vintage feel to a shelf or table. Bring extra attention to a plant or candle by placing it on top of this pedestal. You can utilize it in the kitchen to place hand/dish soap and to display your favorite home accents. 
Wood construction
Includes 1 pedestal
Ideal for plants or other decorative objects
9-1/2"L x 5-3/4"W x 6-1/2"H
Wood pedestal
I was disappointed in the quality of the pedestal! I believe that it was poorly made and the wood used should be better. I was expecting more for what I paid and I wasn't expecting it to be made in China either!